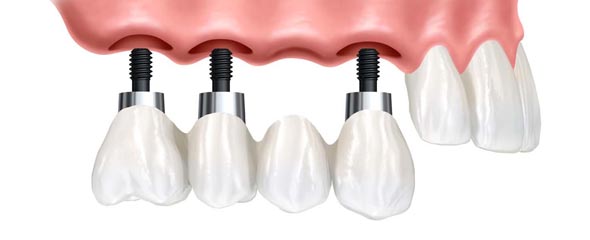 Crowns and Bridges – Designed Especially for You!
Dental crowns can serve many purposes, and correctly applied, can help give your tooth and teeth the appearance you desire.  Whether you have a chipped, cracked or misshapen tooth or teeth, or simply want a new and improved look, Dr. Zilka, DDS, Herkimer NY premier restorative dentist, can assist you with the treatment that will help complete your smile!  Dental crowns (caps) are also a solution for any missing teeth, covering a root canal treatment, attaching a bridge, or covering a dental implant.  Whatever your need for a dental crown, Dr. Zilka has the solution, based not only on his years of experience and additional restorative dentistry credentials, but also his research into the latest  science of restorative dentistry.
Dental treatment for your overall dental health needs is our promise to you!  If you have a gap in your teeth, you may be looking for a Dental bridge to mend this gap.  Dr. Zilka can help customize your bridge to meet your every need for a complete smile.  Bridges have the added advantage of being removable, unless it is a fixed bridge, so cleaning can be made easier.  It is important to not only keep the surrounding teeth healthy, for overall success of a dental bridge; it is important to fill in missing teeth promptly, so other teeth will not shift into the missing spaces.
Contact us today for your initial consultation! 
We accept:
Contact us today at (315) 866-2460